Here at R C Cunning we pride ourselves on our selection of frames that suit all tastes and budgets. It is always important to remember that a designer name is not essential. Our frame range is selected for its quality, design, comfort and of course functionality. We ensure that when we stock a designer range, it must incorporate these features.
We constantly monitor the market and search for the absolute best brands from around the world.
We particularly proud to announce our two latest arrivals:
Salt
"A product of coastal California, SALT. is a premium eyewear brand dedicated to timeless style and effortless beauty. Since its founding in 2006, SALT. has always sought to create eyewear that reflects the Golden State's natural beauty, drawing inspiration from the sandy beaches, snow-capped mountains, and pristine deserts of the brand's California home.
Taking cues from the iconic eras of film, architecture, music, and art, as well as from the people and places that make California such a unique destination, we strive to create products that capture the casual elegance of California's aspirational lifestyle. But of course, design means more than just great style. It means creating the perfect fit. Something that SALT. focuses on through every step in the process—from inspiration, to materials, to construction, SALT. believes that eyewear should do more than just look good; it should fit perfectly too.
Because high quality construction is not simply about beauty, it's also about durability. It is eyewear that will stand up to the rigors of a life well lived. Which is all part of our commitment to creating products that are made to last."
"Salt is the first brand that I have actively chased to be able to stock. I fell in love with the quality of the frames the moment I first encountered them. The biggest surprise to me was the price. Quite simply they offer excellent value. I am not sure there is another manufacturer that offers this quality at this price."
David Cunning
Sea2See
"SEA2SEE was started by François van den Abeele, a father and entrepreneur with deep passion for oceans and nature, convinced that around the globe consumers are becoming more environmentally conscious, that they expect ecologically friendly materials, a conservation-minded use of resources, reduced emission of pollutants and greater social commitment.
François firmly believes that every drop counts in changing the world and reimagining product design, use and consumption habits is our duty and one of the greatest challenges of our time. Thinking about our future and the one our children will inherit should be second nature.
Believing in circular economy and looking at the plastic contamination of our Oceans, he believed that Ocean plastic could be reconverted into raw material to produce everyday products. His motivation, investigations and investment in R&D have been lead him to succeed in manufacturing a premium eyewear made entirely with abandoned fishnets and ropes, collected by fishing communities off the coast of Spain, hence reducing ghost fishing and ocean contamination.
Sustainability is almost inexistent in the eyewear industry where plastic is the main source of raw material. Sea2see is leading a change, hoping consumers will start understanding that waste can be transformed into premium products.
Sea2see is more than a product, it's a statement that anybody can wear with pride, because sunglasses will not change the world, but people that wear Sea2see will."
"Sea2See is one of those ideas that cannot be ignored. The moment I heard about their concept, I knew I had to see the range and if possible, stock them. The quality and style of the frames stood out and it was clear that this was a range that would not only appeal to the conservationist inside of our patients but also their demands for quality and style."
Michelle Paton
Practice Manager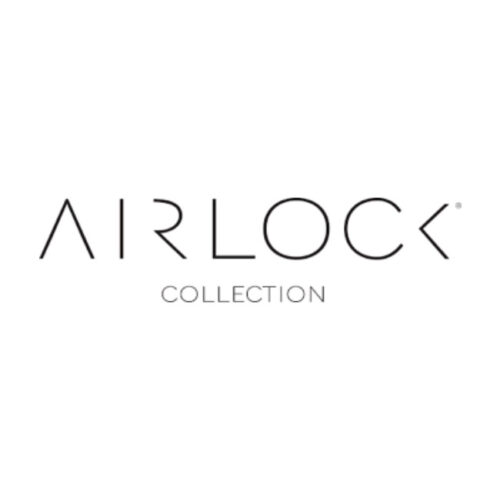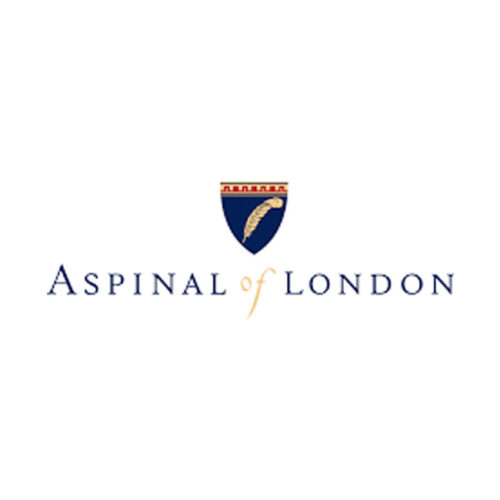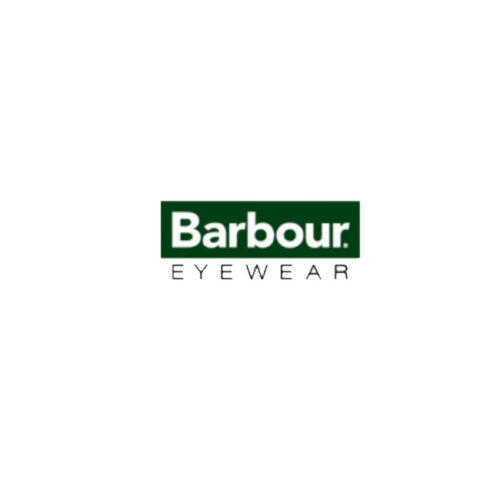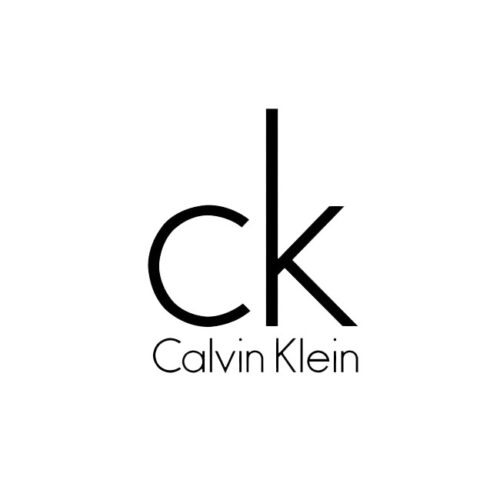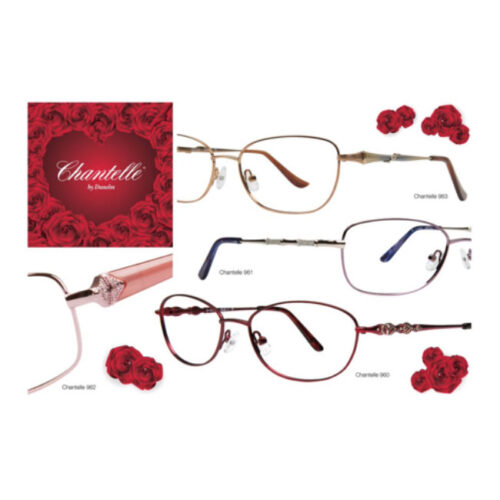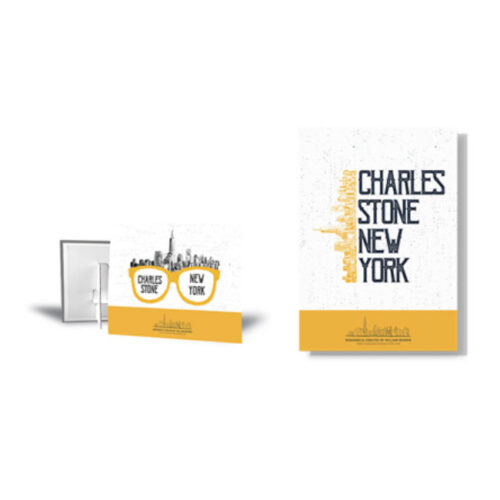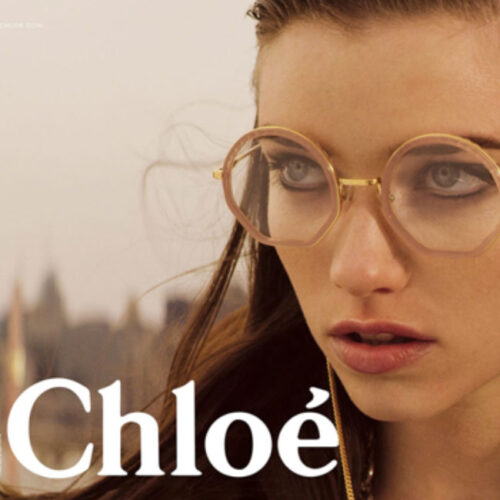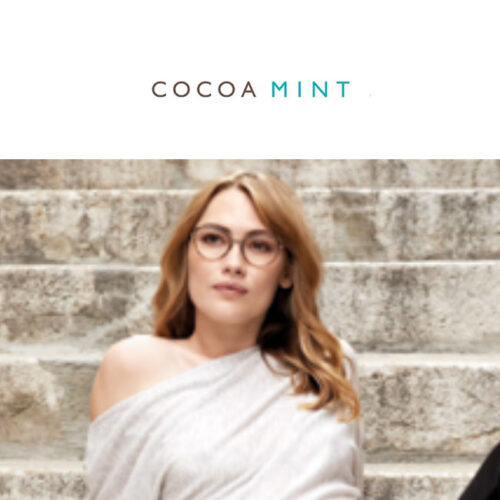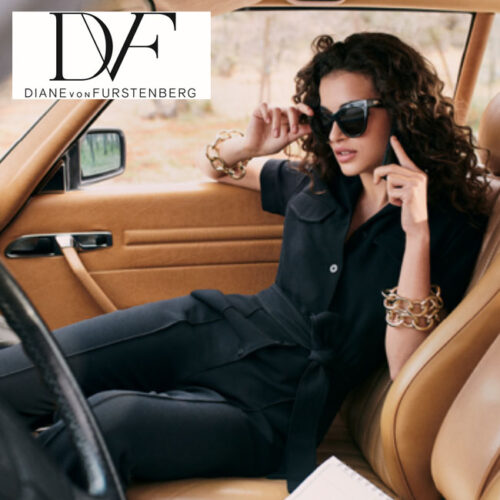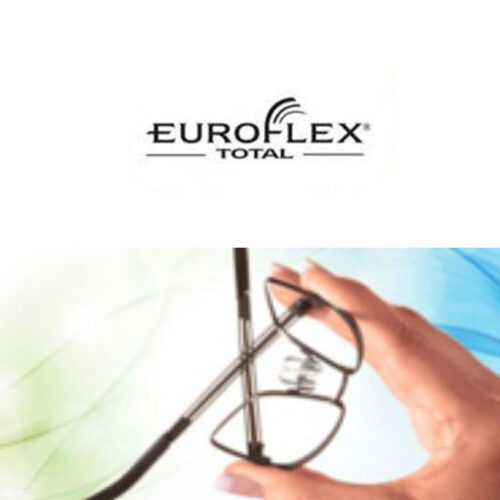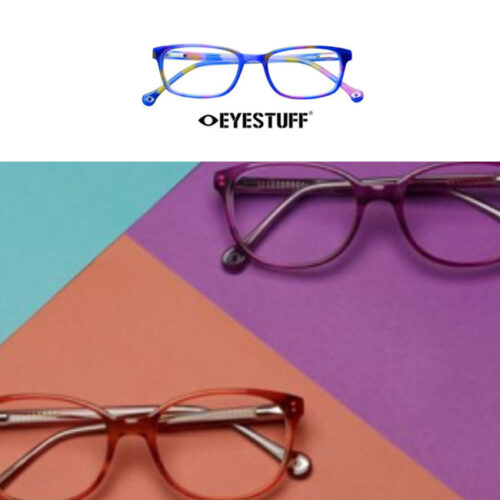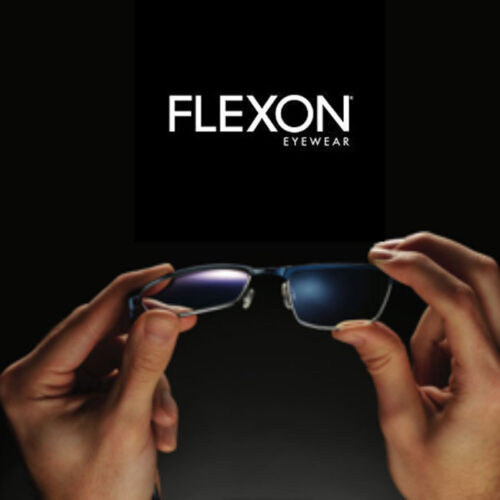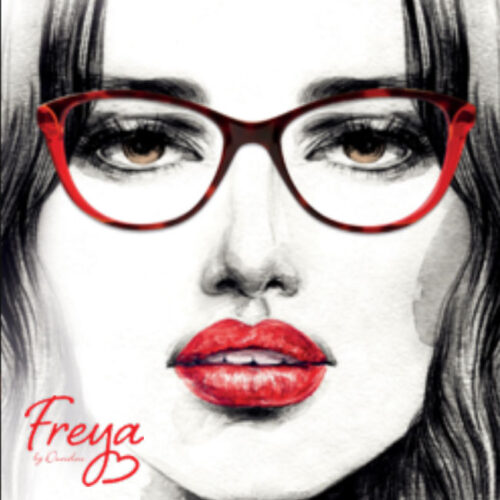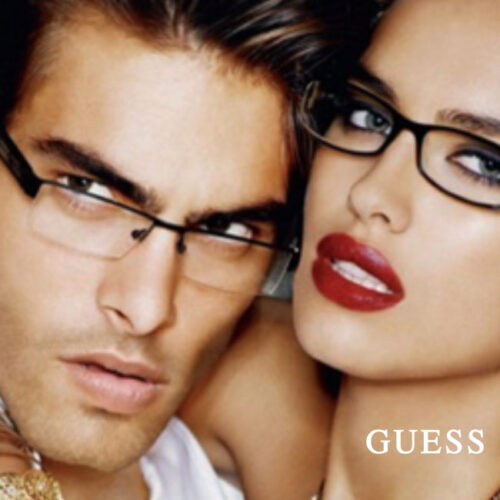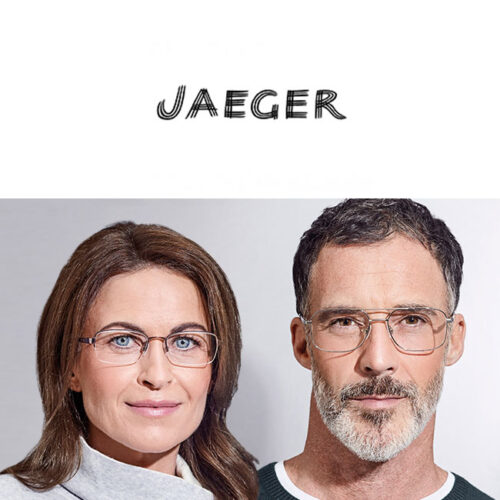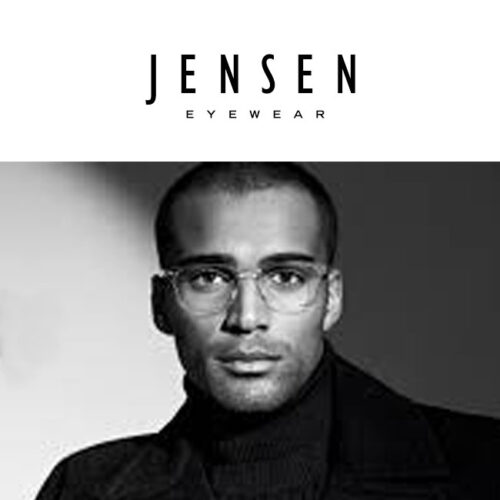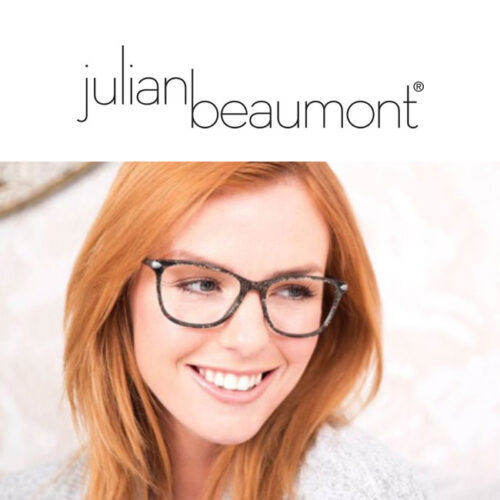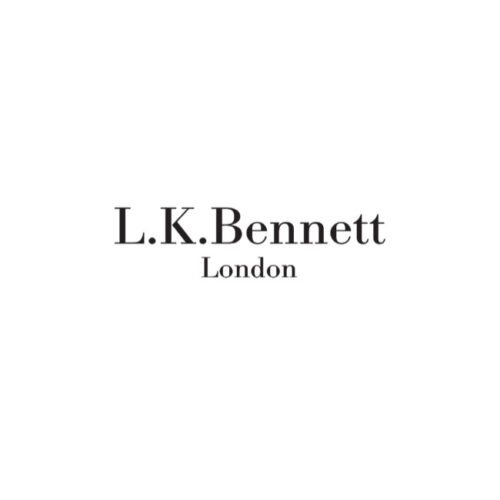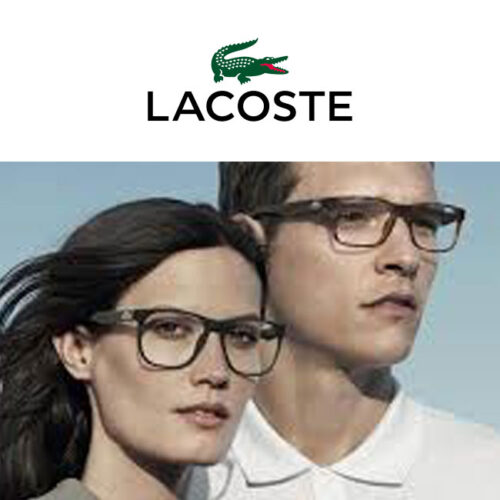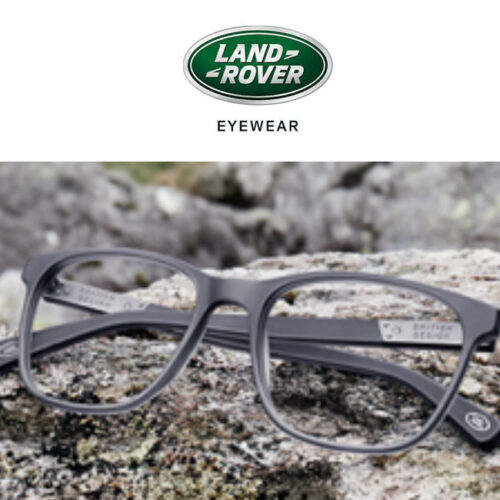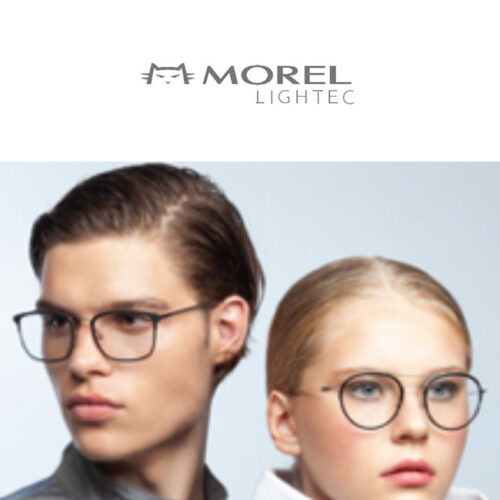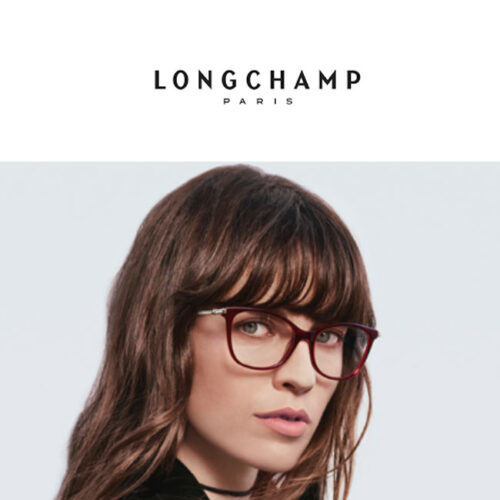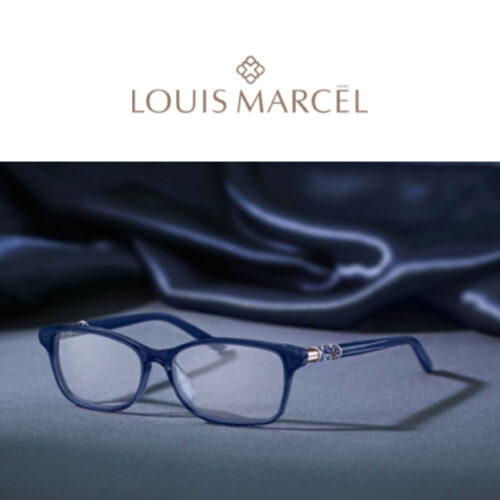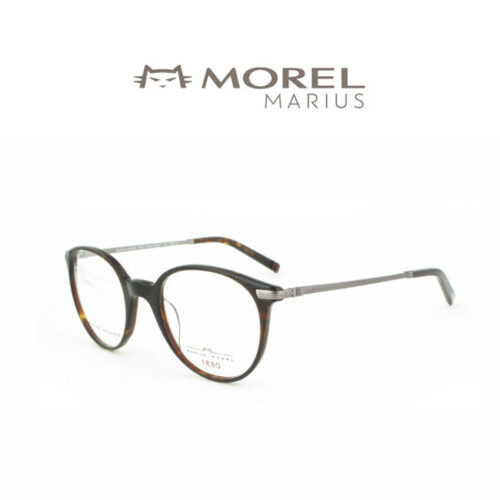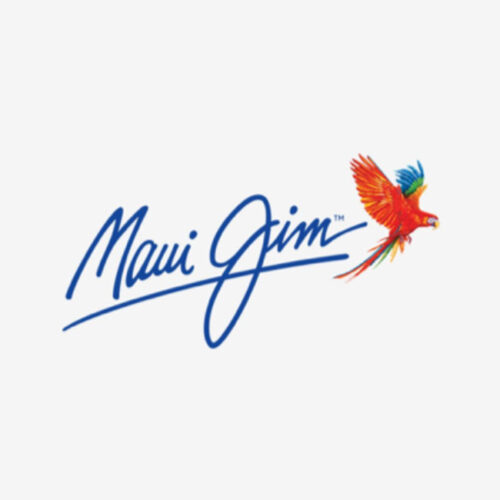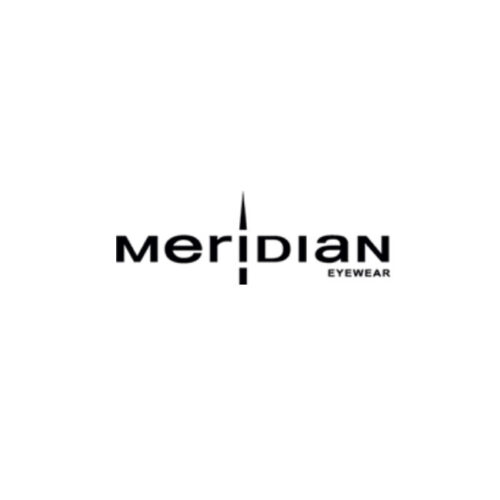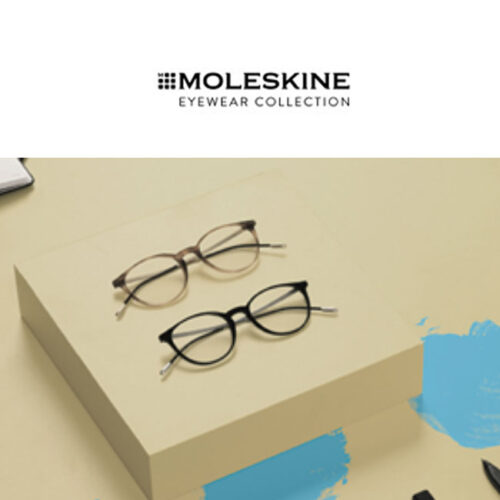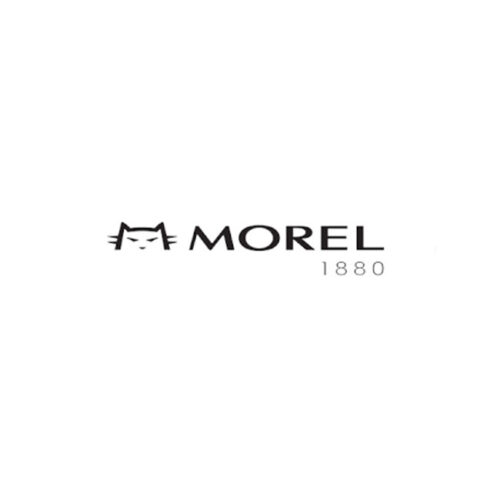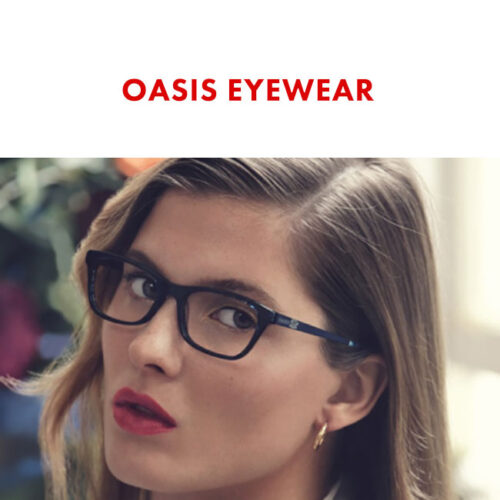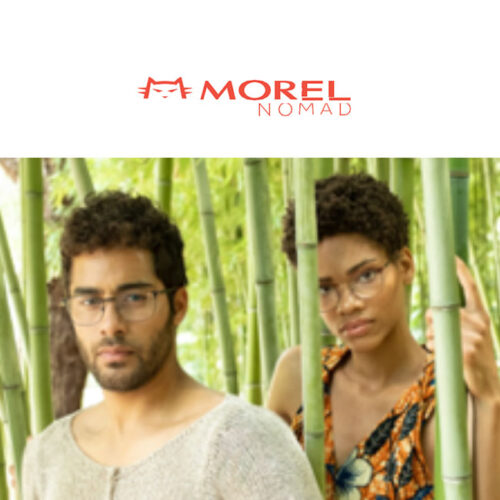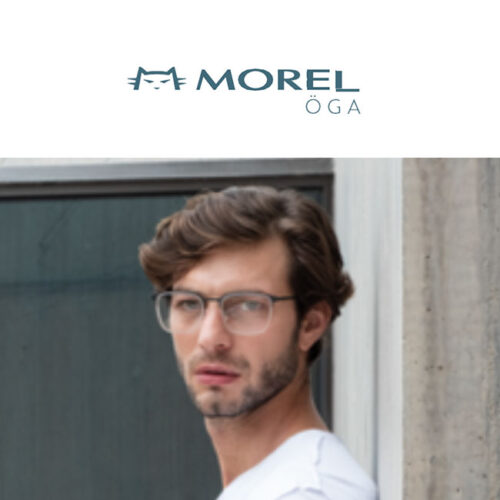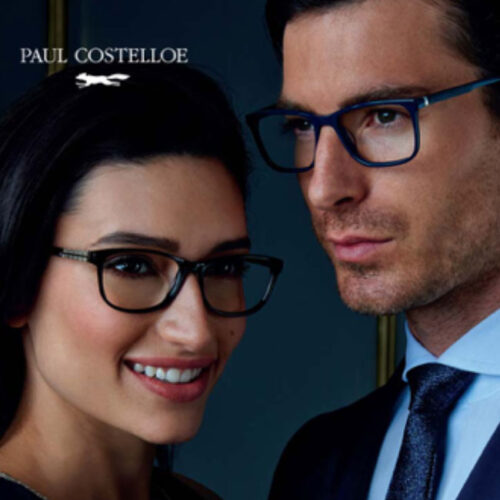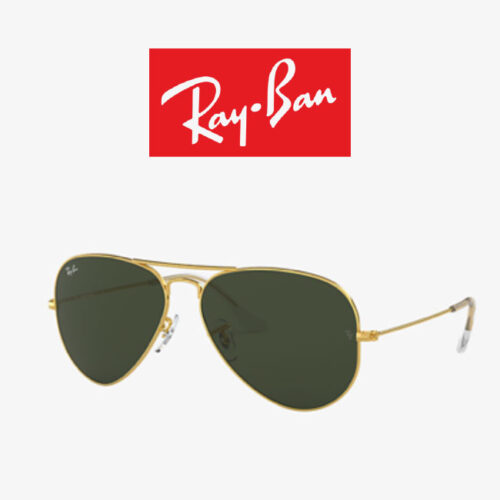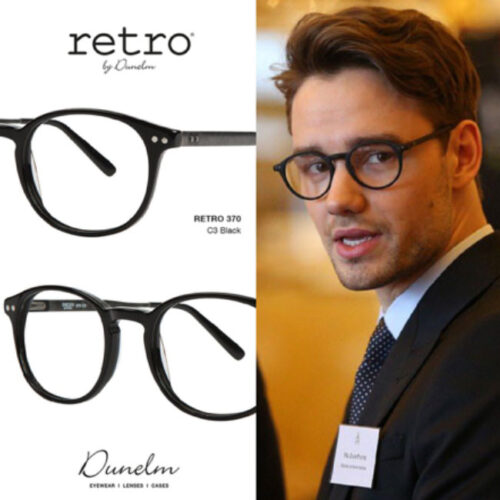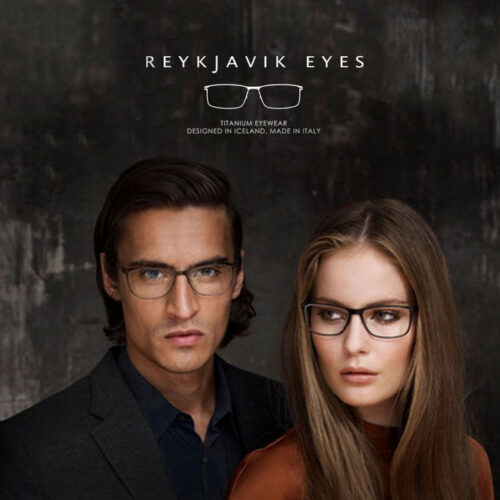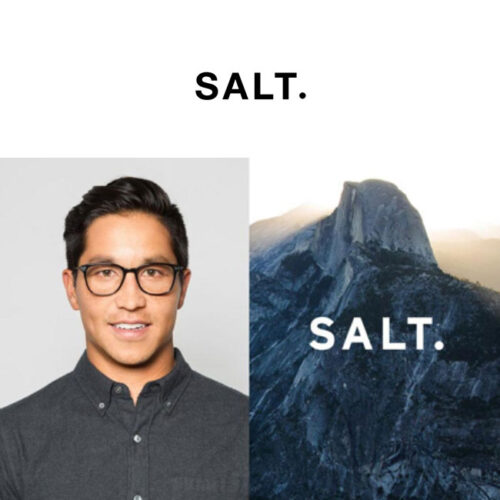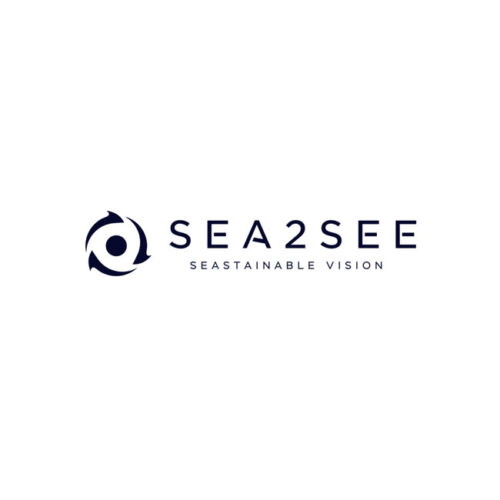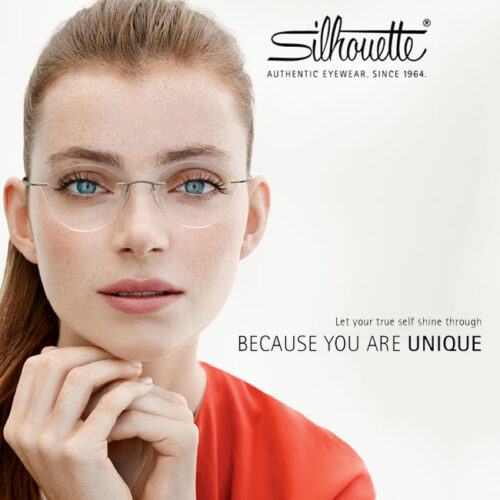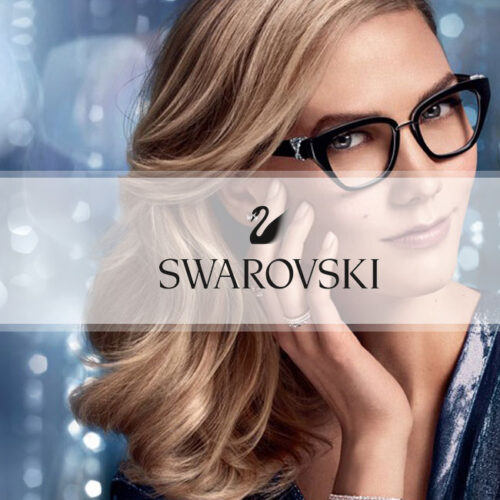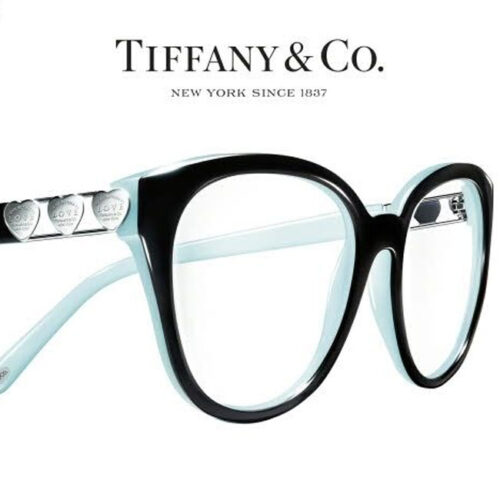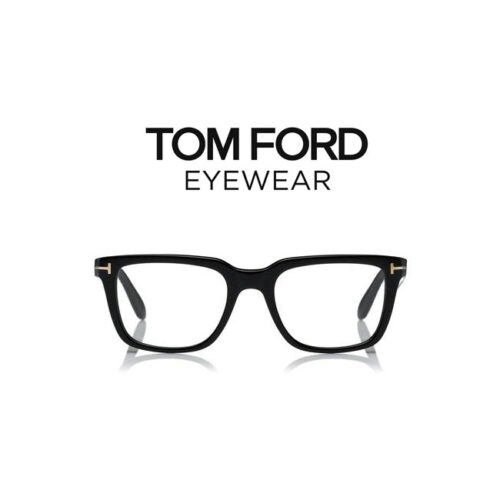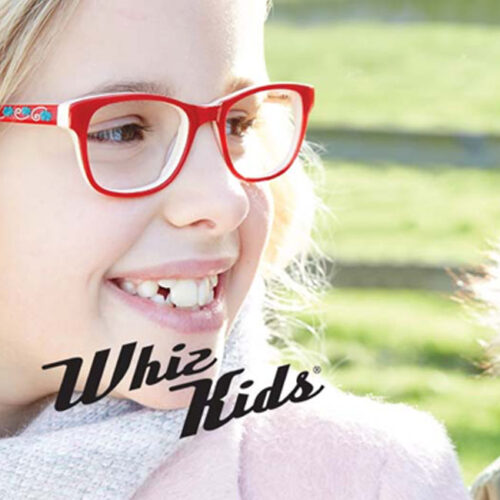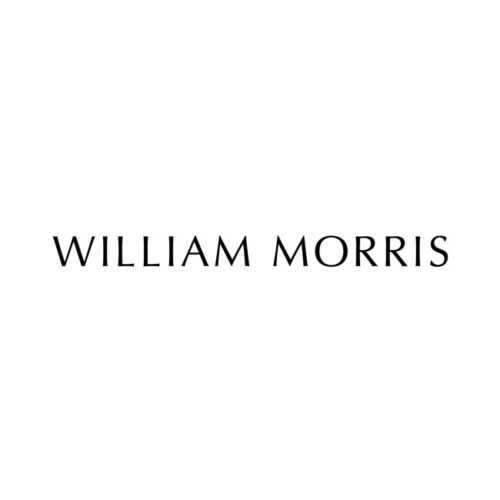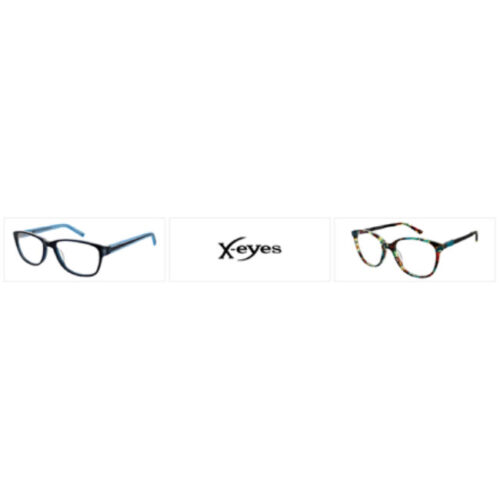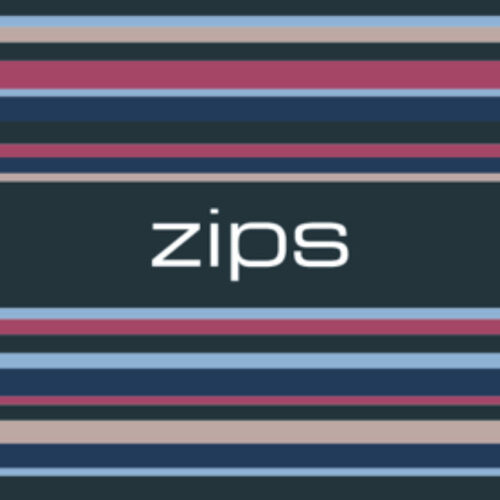 Airlock
RIMLESS EYEWEAR FOR THE MODERN
& CLASSIC MINIMALIST
The Airlock collection focuses on minimalistic styling with sleek and modernized designs. The collection is known for its durable, yet lightweight construction offered in multiple silhouettes, colours and materials for both men and women.
The new Aura Collection features incredibly thin and unbelievably light full rim styles for men and women. Designed with plastic injection and titanium construction, these sophisticated yet fun frames offer modern colorations with a minimal temple design, vented cut out lens design and air pad technology nose pads.
Aspinal of London
Exquisitely crafted and made from the finest materials, Aspinal of London's collections for men and women offer affordable luxury that accents, highlights and complements every wardrobe choice. With unparalleled attention to detail – which perfectly reflects the iconic styling, luxury craftsmanship and timeless British design that is consistently associated with Aspinal of London products – the fashion elite, celebrities, royal admirers and opinion formers covet Aspinal's beautifully chic products.
Barbour
Barbour, a truly British brand with heritage going back 120 years, is now truly global. The brand has proved a massive success story for everything that is the best of British style and fashion.
Fit for function, the eyewear goes from strength to strength with many new additions in both ophthalmic and sun wear, in colours that complement the new season's palette.
Calvin Klein
Calvin Klein eyewear incorporates innovative design details in fashion-forward styles and bold colours. This aspirational eyewear appeals to the urban, creative and independent individual.
Chantelle by Dunelm
Sophisticated style that's refined and feminine. Elegant eyewear for women who appreciate the finer things in life.
Charles Stone
Retro Inspired
Packed full of colour, this collection is full of tones and shades for distinctly different personalities. There's a bold and bright frame for every colourful character out there.
Design
Thin and fine, with subtle retro elements, the leading designs perfectly capture the classic, col and great qualities that are synonymous with the New York reputation.
Price
The Charles Stone New York collection offers fashionable, non-branded eyewear at affordable prices. Aimed at street smart hipsters, with a keen eye for style at reasonable prices.
Chloé
Chloé represents a sisterhood brand with a female spirit. The Chloé brand characteristics femininity, free-spiritedness, grace and effortlessness are the core attributes that shape the eyewear collection. The eyewear embodies a mix of iconic brand elements such as soft materials, round shapes, and warm and sandy shades. Each stle plays with shape and volume ranging from retro to aviation, oversized to timeless.
Invigorate your look with the bold, feminine character of Chloé eyewear available at Cohen's Fashion Optical. To streamline your shopping experience, our eyewear specialists will work alongside you to select frames that build off your distinct fashion sense.
Cocoa Mint
Contemporary, stylish and infused with chic sophistication, the Cocoa Mint optical collection set new standards in eyewear. The choice of trend-led and beautifully balanced styles showcase the best of British design.
Cocoa Mint is highly desirable with a choice of stunning designs that ensures that it is one of R C Cunning's most popular brands year in year out.
DVF
FREEDOM, INSPIRATION, INDIVIDUALITY
Diane von Furstenberg founded her eponymous line in 1972. It has since become a global luxury fashion brand celebrated for its bold and creative approach to color and print, and admired for its sensual femininity. Renowned for its iconic wrap dress and signature prints, DVF now offers a full collection of ready-to-wear and accessories, and has established itself as a leader of feminine silhouettes in the fashion industry. As Founder and Chairman of DVF, Diane continues to devote much of her time to her many philanthropic endeavors.
Headquartered in New York City, DVF has a global distribution network in over 70 countries and with over 875 points of distribution, including 111 DVF owned and partnered stores throughout North and South America, Europe, the Middle East, and Asia Pacific.
Euroflex
Bend them, twist them, flex them. Unique flexible memory technology makes this range of eyewear ideal for those with an active lifestyle.
Eyestuff
The Eyestuff brand has been pushing boundaries in children's eyewear since 2000. The current unisex collection has evolved into a funky, fresh eyewear brand for the young and young hearted.
Designed with children in mind focusing on quality, fit and comfort. Update your optical wardrobe with bold, colourful and dynamic frames featuring the latest trends in eyewear including temple etching, multilayer acetates, matt effect finishes and urban patterns.
Flexon
Flexon Eyewear is a lightweight and durale memory metal, allowing them to be flexed, bent or twisted and return to their original shape.
Flexon eyewear is more durable, lightweight and resistant than conventional metals allowing wearers to confidently embrace every challenge without hesitation.
Lightweight
Flexon eyewear is more durable, lightweight and resistant than conventional metals; allowing you to confidently embrace every challenge without disappointment. Flexon frames require a minimal amount of adjustment; the nose pads and end pieces can be fine-tuned for a more custom fit.
Titanium Strong
Flexon frames feature technologically advanced memory metal in the bridge and/or temples allowing them to be flexed, bent or twisted and return to their original shape.
Flexible
Flexible in multiple ways. With years of design and construction experience, Flexon eyewear has evolved into a collection with no limitations. Memory metal combined with rubber, TR90 and stainless steel create a varied collection filled with color, advanced durability, lightweight construction, and a comfortable fit.
Although Flexon frames are durable, they are not indestructible. Flexon frames should not be twisted more than 90° and Flexon temples should not be twisted more than once around the finger.
Freya by Dunelm
Affordable yet unquestionably distinctive, the Freya collection is a blend of sophisticated styles, eye catching design and in vogue colours.
Guess
GUESS optical frames and sunglasses are contemporary styles that are dressed with on trend applications. The collection embodies the core values of the brand, with fashion forward silhouettes and daring combinations. Classic GUESS shapes are updated with a modern twist using bold colours and reflective mirrored shades to provide head turning styles to wear all season long.
GUESS eyewear has a legion of fans that seek it out season after season. R C Cunning is proud to offer a large diverse range for both men and women.
Jaeger
Famous for quality and style, Jaeger is one of the most recognisable fashion names on the High Street today. Fashion may come and go, but classic style lasts forever. This is the philosophy behind the Jaeger eyewear collection.
Jensen
Designer-led and instinctively modern, Jensen Eyewear has a European feel and quality which pushes men's eyewear forward in style and fashion.
Jensen offers quality and style at an affordable price.
Julian Beaumont
Understated elegance, classic design and sophisticated style. Discover stylish eyewear that radiates elegance from our Julian Beaumont collection.
L. K. Bennett
Drawing inspiration from the clothing range, L.K.Bennett eyewear embodies style and confidence. The signature Tudor rose detailing adds a hint of luxury, whilst the flattering shapes remain trendy and fashionably understated. The collection is intended to be treasured and has been designed for those who want to look effortlessly polished and feel their best.
L. K. Bennett's attention to craftsmanship and style have led it to be one of our most popular and enduring brands. At R C Cunning, we offer a large diverse range to meet all of our patient's styles and tastes.
Lacoste
FOR LACOSTE, LIFE IS A BEAUTIFUL SPORT!
Since the very first polo was created in 1933, Lacoste relies on its authentic sports heritage to spring optimism and elegance on the world thanks to a unique and original lifestyle for women, men and children.
With a vision to be the leading player in the premium casual wear market, the Crocodile brand is today present in 120 countries through a selective distribution network. Two Lacoste items are sold every second in the world.
Lacoste offers a complete range of products: apparel, leather goods, fragrances, footwear, eyewear, home wear, watches and underwear, all of them being elaborated in the most qualitative, responsible and ethical way.
Land Rover
Encompassing capability, adventure, and the great outdoors, Land Rover Eyewear is the perfect collection for the style-conscious gentleman.
Morel Lightec
The Lightec collection captures the latest trends to give men and women an ultra-minimalist look.
Lightec uses the latest innovative materials and techniques to create concepts that offer men and women a comfortable and lightweight option.
The Purpose
The Lightec collection combines the very best technology with the latest trends to create the perfect frame.
The Target
Lightec offers men and women everyday frames with a mix of color options and styles. Screwless hinges combined with lightweight materials make Lightec the only option for men and women who place comfort first.
In Practice
Eyewear collection for men and women.
How to sell : comfort above all, best fit and wide range of shapes and colors combined with innovative materials
Longchamp
WHEN FRENCH STYLE IS A STATE OF MIND
Longchamp was founded in 1946 by Jean Cassegrain and today it is epitome for Parisian style and allure. Luggage, handbags and accessories bearing the Longchamp label have a worldwide reputation for quality and craftsmanship. Le Pliage is the iconic bag that brought the company to international success and became a must have since 1993, when it was fist launched. It takes inspiration from the Japanese art of origami and has become symbol for understatement and affordable luxury.
The eyewear collection takes advantage of French heritage but it also winks at Le Pliage's dynamism. It is the ideal choice for woman with a self-confident and feminine attitude.
Louis Marcel
Timeless and elegant, Louis Marcel offers contemporary-classic design. Centred around eternal beauty, exquisite Italian acetates, Swarovski crystals and superior enamel accents lift this collection to new heights.
Morel Marius
Brand DNA
MARIUS MOREL takes classical and timeless designs to create must-have frames that never go out of fashion
Marius Morel
know-how has been passed on through four generations. From the very first designs to the present day, MARIUS MOREL products have conquered the world and the hearts of consumers.
Target
Conventionally stylish men and women looking for a quality product that won't date.
Maui Jim
"Now the fastest growing premium polarised sunglass maker in the world, Maui Jim got its start in 1980 as a small company selling sunglasses on the beach in Lahaina, Hawaii. Maui Jim sees a need in the market for technology that could combat intense glare and harmful UV while bringing the brilliant colours of the island to life. Our fledgling company engineered the revolutionary PolarizedPlus® lens. Incorporated into seven new sunglass styles, our Classic Collection was introduced. And with that, we have steadily built a cult following."
Maui Jim is a modern day classic that is the only pure sunglass range stocked by R C Cunning. Sourced for their exceptional lenses, providing our patient's with the optimum eye protection.
Meridian
Contemporary meets established. This popular 'house' brand offers a stylish range of frames and ageless designs without the price tag.
Moleskin
Quietly elegant and innovative by design, Moleskine Eyewear includes a full range of frames, reading glasses, sunglasses and cases.
Like all our objects and services, Moleskine Eyewear is built to meet the needs of creative thinkers everywhere, enabling everyday life on the move and empowering self-expression in all its forms.
With a clean and distinctive design that reflects the look and feel of our wider collections, Moleskine Eyewear is created to become an indispensable part of your creative tool kit. The things we take with us every day say a lot about who we are; choose eyewear that fits your personality and which is designed to enable you to work, connect and create more on the move.
Morel 1880
Over the decades, Morel has made a statement with beautiful eyewear and like every self-respecting icon, the style is timeless. With the 1880 collection, Morel revisits iconic frames while adding a touch of modernity and sophistication.
The 1880 collection encompasses everything that is meaningful to Morel: strong heritage, enhanced by contemporary style.
Oasis
At the cutting edge of fashion Oasis Eyewear responds to the changing trends with a mix of designs that complement the exuberant differentiation of the fashion scene. Fresh and lively collections are modelled in plastics and metals and finished in a vibrant range of colours. Designed to reflect youthful individuality Oasis Eyewear is styled with a difference. Uncompromisingly feminine from start to finish each Oasis frame is elegantly presented in a stylish case with co-ordinating accessories.
Morel Nomad
The Nomad collection mixes an array of colors with the latest trends to create fashion forward eyewear for men and women. The assortment is influenced from local cultures and crafts, interpreting them with original aesthetic twists.
The Purpose
The Nomad collection offers hint of a bright colors with exclusive details on the temples creating the perfect balance between fashion and originality.
The Target
Nomad is the option for millennials looking for a fashion statement that offers uniqueness and originality. One who wears Nomad is looking to stand out in the crowd!
In Practice
Eyewear collection for men and women.
How to sell : Reasonable price for good design is the keypoint for this collection
Morel OGA
The Öga collection is built upon the sole concept of functionality.
Öga offers modern frames, with a masculine spirit which present strong, premium styles.
The Purpose
Öga is a luxury collection that uses intelligently crafted materials to create a prominent and functional assortment for men.
The Target
The Öga collection is for men who are looking for durability and masculine designs.
In Practice
Eyewear collection for men
How to sell: Show them the benefits of our product and how it provides more value than the competition
OGA
The Öga collection is built upon the sole concept of functionality. Öga offers modern frames, with a masculine spirit which present strong, premium styles.
Paul Costelloe
With subtle colours and highlights, Paul Costelloe Sunglasses & Prescription Frames create understated sophistication. Cutting-edge and modern shapes combine with striking and unique materials to give you an opticals range that will draw eyes.
Ray-Ban
Ray-Ban is a global leader in premium eyewear market and one of the best-selling eyewear brand in the world. From the vintage classics to the present-day trendy frames, Ray Ban has always been durable, comfortable and attractive. From celebrities to your friends, Ray Ban is always a favourite.The brand is known for its iconic Wayfarer and Aviator lines of sunglasses, but has developed over time to provide a wide range of sunglasses and spectacles.
At R C Cunning, we offer a large diverse range of Ray-Ban eyewear for both men and women. We balance each season's new designs with timeless classics that never go out of style.
Retro by Dunelm
Retro design and vintage vibes. Super stylish, quality fashion frames for the hipster subculture from the true home of retro and vintage inspired eyewear.
Reykjavik
Japanese Titanium // Designed in Iceland // Made in Italy
Skilfully designed in Iceland and expertly crafted in Italy from the highest quality titanium, these frames are exceptionally lightweight, screwless and hypoallergenic.
Where it all began
Gunnar Gunnarsson is the founder of Reykjavik Eyes, conceived in Iceland the brand was inspired by Gunnar's childhood. Having grown up working alongside his parent's in their optical practice in Iceland, Gunnar spent his summer holidays replacing lost screws from frames and mending broken glasses.
Inspired by Iceland
The colour inspiration of Reykjavik glasses is taken from the colours of the Icelandic landscape. Featuring a sophisticated palette with vibrant hues peeking through in the designs, Reykjavik creates a balance in colour that is minimal yet no less striking. Combining the sleek feel of titanium with rich tones of Mazzucchelli acetate makes for a confident collection.
Ethos
Representing "outstanding design and beautiful craftsmanship driven by Italian manufacturers who share our passion for perfection." – Gunnar Gunnarsson.
Reykjavik strive for perfection in their designs, resulting in artistically crafted frames that are lightweight with a premium finish. Reykjavik value performance and comfort within their frames, and ensure every pair is just as comfortable and practical as it is stylish and on-trend.
Rockstar
Filled with energy, Rock Star delivers the latest mini-celeb looks while inspiring individual style and self-confidence. This bright and young range pops with personality through fashion-forward design and fun pattern and colour fusions.
Salt
SALT. is a premium eyewear brand from coastal California that is committed to quality construction and timeless design inspired by effortless beauty. Combining high-grade materials with third generation Japanese craftsmanship, SALT. makes eyewear for anyone who appreciates natural simplicity.
Designed in California and handcrafted in Japan. We start with superior raw materials to achieve the highest quality pair of glasses. Each pair of SALT. Glasses goes through a 130 step process, producing a piece that can be handed down for generations. Best-in-class hardware with a focus on fit and luxurious finishes.
R C Cunning is delighted to stock a wide rang of SALT. glasses and sunglasses. The quality speaks for itself the moment you try on a pair. SALT. offers a level of craftmanship and style that is second to none and matches anything else on the market today.
Sea2See
Sea2see design and produces optical frames and sunglasses entirely made with recycled marine plastic waste collected in collaboration with thousands of fishermen in Spanish ports.
Envision the change you want to SEA…and wear it!
Sea2see is more than a product, it's a statement that anybody can wear with pride, because sunglasses will not change the world, but people that wear Sea2see will.
Silhouette
"Silhouette eyewear is all about combining the art of being true to oneself and always finding new forms of expression, creating timeless design that also meets the spirit of the age."
Style and comfort with some of the lightest frames around, Silhouette market leading brand at the forefront of innovation. Renowned for their durability and comfort, Silhouette offers a unique product that patients return to time and time again.
Swarovski
Iconic, masterfully crafted and with a touch of glamour, the Swarovski Eyewear collection place crystal at the center of all of its designs. The brand's unmistakeable signature style combines with quality craftsmanship and unique crystal embellishments on the contemporary frames, which brilliantly reflect light with every movement in the most amazing way."
Swarovski was selected by R C Cunning as it adds a unique sparkle and individuality to the wearer.
Tiffany & Co.
For more than 180 years, Tiffany & Co. has been synonymous with luxury and style. Featuring classic and contemporary shapes, Tiffany Eyewear are engineered with exacting workmanship and finished with original details.
R C Cunning selected Tiffany & Co. eyewear because of their craftsmanship paired with a refined sense of taste and style that is timeless. Despite a wide range to choose from, each exquisite frame is as instantly recognisable as being Tiffany & Co as the synonymous blue box each pair comes with.
At R C Cunning, we offer a large diverse range of Tiffany & Co. eyewear, balancing each seasons's new designs with timeless classics that never go out of style.
Tom Ford
View the latest Tom Ford eyewear collection at our Edinburgh practice. One of the World's most recognisable designers, Tom Ford glasses and frames capture the essence of contemporary style and timeless sophistication.
At R C Cunning, we offer a large diverse range of Tom Ford eyewear for both men and women. We balance each season's new designs with timeless classics that never go out of style.
Tom Ford is a name synonymous with style, beauty and quality who has an innate attention to detail paired with impeccable taste and workmanship.
Whizz Kids
Bold colours, eclectic patterns and creative comfort. Kids will feel confident with our durable and stylish eyewear collection.
Whizz Kids is ever popular with all children and helps make the transition into wearing glasses enjoyable for both the parents and the children. R C Cunning stocks a wide range of frames, to ensure each child can find a frame that not only meets their optical needs, but also makes them confident and proud to wear glasses.
William Morris
Designed and coloured in London with a quirky and stylish take on eyewear, this fashion forward collection is for the young minded individual. Directional yet highly sellable, the William Morris London collection offers strong margins in bold and courageous British styles.
In 1996, Robert Morris created William Morris London – an independent company with a very 'English' brand. The aim? To offer designer glasses to every audience, providing superb original designs which continually evolve.
Coupled with the love and pride that goes into creating the frames is the same level of hard work, dedication and personal service that each member of the William Morris London team strive to give their customers on a daily basis.
William Morris is the latest designer label that we have taken on at Maloney Opticians. Their frames are very modern and very British, as is their ethos. Every frame is designed and manufactured in the UK.
X-Eyes
Designed for people of all ages who like to stay ahead of the latest trends, X-eyes stands out from the crowd with a range of frames that are stylish, comfortable and wearable. Created by our own in-house team of experts, this exciting range is colourful, innovative and at the cutting-edge of fashion. X-eyes always strives to be different.
Zips
The complete budget solution, Zips offers impressive value for all the family. Developed for all ages looking for individual styling, the collection ranges from colourful TR90 models right through to timeless classics to bring a modern touch and phenomenal value.
To be Scotland's practice for the whole family offering the most modern eyecare with old-fashioned patient care and support.
We look forward to welcoming you and your family to R C Cunning soon. For more information and to book your eye examination:
CONTACT US
Edinburgh
0131 229 9829
bruntsfield@rccunning.com
Penicuik
01968 674 259
penicuik@rccunning.com